Explore
Tenerife
A quick guided tour of the island of Tenerife
Paradise on Earth
Tenerife is the largest and most populated of the 7 Canary Islands, situated in the Atlantic Ocean, approximately 318 kilometres (198 miles) off the northwest coast of Africa. The archipelago is the southernmost autonomous region of Spain.
Tenerife is a volcanic island, and is home to Mount Teide, Spain's highest mountain. Tenerife's wonderful, year round, subtropical climate has been attracting visitors to the island since the late 19th century and, today, the island is established as one of the most in demand travel destinations in the world.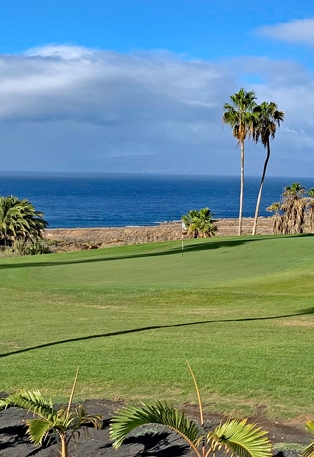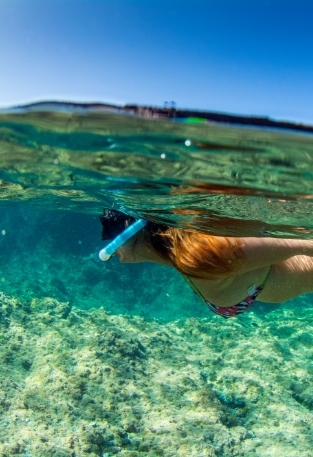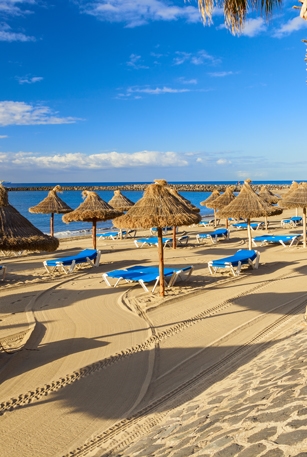 12 of the most sought after locations
Tenerife is a wonderfully diverse island, whether you love the excitement of the main tourist resorts or crave the authenticity and tranquility of the quaint villages or rural areas, there is something for everyone. Join us on a journey around some of Tenerife's most popular locations…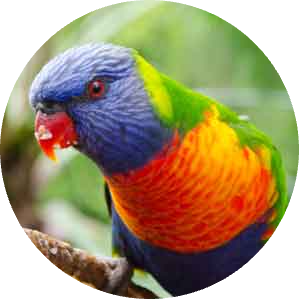 In the heart of Tenerife's Costa Adeje region, Playa del Duque is a breathtakingly beautiful and luxurious beach resort. The area is known for its stunning beach and promenade, lined with palms, bougainvillea, and hibiscus, interspersed with charming beach huts. It also features some of the island's best restaurants and most prestigious 5* hotel resorts providing a majestic backdrop to the golden sand beach.
Playa del Duque has several fabulous shopping malls, combining high end brands with top quality restaurants and cafes. This is a very exclusive area, with real estate characterised by opulent detached villas and upmarket residential developments.
Playa de las Americas is a highly touristic resort town in the municipality of Arona, on the edge of Costa Adeje. Famous for its vibrant nightlife, lovely beaches, an endless array of restaurants, and upmarket shopping areas and hotels, this lively area is extremely popular with visitors to the island and locals alike. Playa de las Americas has been the focus of an incredible amount of investment over recent years with the development of the extraordinary "Golden Mile" area and the arrival of the world-famous Siam Park waterpark and Siam Mall.
Playa de las Americas is also home to a beautiful 18 hole Championship golf course and the wider area incorporates a relatively new, high end residential area called "La Caldera", which overlooks Siam Park and the Costa Adeje and Arona coastlines.
Los Cristianos is one of Tenerife's longest established resort towns, famous for its beautiful beaches, traditional promenade and a huge variety of shops, bars, and restaurants. Loved by tourists and locals alike, the character of the area combines the authenticity of its past, when it was once a busy fishing port, with the modern conveniences and attractions of a vibrant, contemporary holiday destination.
The port in Los Cristianos enjoys a regular ferry service to other Canary Islands, and there is a sailing club and public volleyball courts on the beach. The town, located in the municipality of Arona, celebrates its local traditional fiestas and hosts a mini carnival every year following Tenerife's main Carnival in Santa Cruz.
Adeje Golf is a fabulous 27 hole championship golf course located in the Costa Adeje region of south Tenerife. Surrounding the golf course, set amongst the swaying palms and the tropical plants is a community of residential properties; typically detached, luxury villas, many of which are ideally positioned overlooking the lush fairways and out to sea. The golf course has an excellent clubhouse facility which is extremely popular with residents of the area.
The Adeje Golf area is one of the most exclusive locations on the island and is ideally placed – just a short drive to the highly desirable Playa del Duque and La Caleta resorts.
San Eugenio is a highly sought after area in the Costa Adeje region of south Tenerife, separated into lower (Bajo) and higher (Alto). San Eugenio Bajo feels decidedly more touristic than the Alto area and boasts several beautiful beaches, the wonderful Puerto Colon Marina, and a huge variety of shops, bars, and restaurants.
Home to the famous Aqualand waterpark, San Eugenio Alto is a more relaxed, residential neighbourhood, located on the hillside overlooking the southern coastline. Some of the island's most exceptional views can be enjoyed from San Eugenio Alto, and much of Tenerife's finest real estate is located in the exclusive area at the top of the hillside.
Torviscas is an extremely popular area in the Costa Adeje region of south Tenerife, separated into the lower (Bajo) and higher (Alto) parts. Torviscas Bajo is a well known resort with very pretty beaches and a vibrant promenade, lined with bars, shops and restaurants that stretch along the coastline.
Torviscas Alto is much more residential and incorporates a sought after hillside neighbourhood known as "Roque del Conde", where the sea views are fantastic. There are excellent local amenities including a modern cinema and shopping complex, a thermal spa centre, gym and padel tennis courts, and a selection of bars and restaurants.
On the Costa Adeje coastline, Callao Salvaje is a serene, mainly residential coastal town with an ideal climate. Less touristic than other parts of Costa Adeje, Callao Salvaje boasts its own lovely black sand beach set within a sheltered bay. The town has a wide selection of good quality restaurants, bars and cafes and several highly regarded hotels, one of which has a fabulous roof terrace with rooftop swimming pool – a must visit!
Callao Salvaje has attracted an influx of investment in recent years, one of the most significant developments being the newly established and very exclusive Rokabella neighbourhood.
Fañabé is an area in Costa Adeje that is always in high demand with tourists and residents alike. Separated into Playa Fañabé, El Madroñal de Fañabé, and Fañabé Pueblo, this area has three very different personalities.
Playa Fañabé is a tourist hot spot, with visitors drawn to the area thanks to its beautiful beach and the stunning coastal promenade with endless bars and restaurants.
El Madroñal de Fañabé is a more residential area, located approximately 1 kilometre from the beach. This part of Fañabé boasts some fantastic features including a beautiful park with public sports facilities, a tennis club, a cluster of excellent cafes, shops, and restaurants and a highly regarded international school. Pueblo Fañabé is a traditionally Canarian residential area, located adjacent to El Madroñal de Fañabé.
La Caleta, meaning "little cove" is a beautiful coastal resort in Costa Adeje, on Tenerife's south coast. There is a natural lava sand and rock beach, which provides a peaceful alternative to the busier touristic beaches of the region. Unlike its neighbouring resorts of Playa del Duque and Playa Paraiso, it has very few hotels and a quieter, quainter feel and is still an active fishing village.
A little further around La Caleta's coastline we find the "cove" where, along the short promenade, a cluster of some of Tenerife's most celebrated restaurants have taken residence. This idyllic spot is a food lover's paradise and the sublime outlook over the Atlantic Ocean is the setting of legendary sunsets. La Caleta is also home to a state of the art training complex that has facilities so advanced it attracts professional athletes from all over the world.
Real estate in this area is typically of a very high grade and in great demand.
Located between Los Cristianos and Las Galletas on Tenerife's southern tip, the coastal town of Palm-Mar is a lovely residential area and home to some of the island's finest apartment complexes and detached homes.
Palm-Mar's coastline is mostly natural rock, however there is a small man-made beach and chill out restaurant where days can be spent by the sea relaxing or exploring the rock-pools.
Adjacent to Palm-Mar is a protected nature reserve that stretches along the coastline towards Las Galletas and is popular with hikers, runners, and cyclists. The town has many good quality restaurants, cafes and bars and there is a small, but delightful, par 3 golf course just a short drive away.
Abama Resort is located on the west coast of the island, in the municipality of Guia de Isora. A magnificent, purpose-built resort, surrounded by lush tropical vegetation, the Abama concept truly is an area of outstanding beauty and ranks amongst the most exclusive and desirable destinations in the world.
Set on the edge of the Atlantic Ocean, Abama Resort's magnificent 5* hotel and spa is a striking sight to behold and is positioned adjacent to a breathtakingly beautiful, sandy beach cove. A world-class golf course provides many acres of lush, green landscaping around which the resort's ultra-exclusive private residences are located. The resort offers residents and visitors a professional tennis club, upmarket shopping opportunities as well as numerous swimming pools, terraces, and a fantastic concierge service.
Located in the highly desirable Costa Adeje region of south Tenerife, Playa Paraiso is a lovely coastal town on the edge of the Atlantic Ocean. In 2016, the world-famous Hard Rock franchise opened its first hotel and spa in the Canary Islands in Playa Paraiso and, since then, the area has gone from strength to strength.
The hotel has a beautiful private sandy beach that can be accessed at a small daily charge, however, just a short drive away, there is a hidden gem called "El Puertito" – a small, unspoilt sandy cove that is very much loved by locals.
Real estate in Playa Paraíso is varied and typically high-end, including luxury detached villas, townhouses, and apartment complexes.
Golf del Sur and Amarilla Golf are two separate golf resorts that sit side by side in the Granadilla de Abona region of south Tenerife. Extremely popular with both residents and tourists, these two coastal neighbourhoods offer a friendly, community feel and an abundance of amenities, bars and restaurants.
The stunning golf courses provide a lush, green landscape with many properties directly overlooking the fabulous fairways and out to sea.
There is a wonderful coastal walk along the seafront and Amarilla Golf boasts a fabulous marina. Golf del Sur was connected recently by road to the newer "San Blas" residential area.
Los Gigantes is a well established coastal resort on the west coast of Tenerife, famous for its dramatic towering sea cliffs overlooking the Atlantic Ocean. This picturesque resort is built into a steep hillside with winding roads that have the most awe-inspiring views imaginable, meandering down to the delightful town centre.
The marina in Los Gigantes is a hub for fishing boats, pleasure boats and water-sports activities, and has a short promenade with a selection of nice bars and restaurants. There is a small, relaxing black sand beach located next to the marina where the sea conditions are generally calm. Nearby, there are several beautiful natural sea pools, and this section of coastline is a favourite amongst sea kayakers.
Things to
see and do…
There's plenty to see and do on the island, whether you are a thrill seeker, a nature lover or an adventurer, Tenerife has it all.
While we love Tenerife more than anywhere else on earth, we are more than happy to be transported to southeast Asia for a fun-filled day of wild water rides, blissfully meandering down the lazy river, or a big splash in the wave machine at Costa Adeje's Siam Park.
This extraordinary theme Park has been voted "Best Waterpark in the World" on TripAdvisor eight consecutive times and it's easy to see why. Located in the south of the island in Playa de las Americas, the park is easy to find just off junction 73 of the TF1 motorway.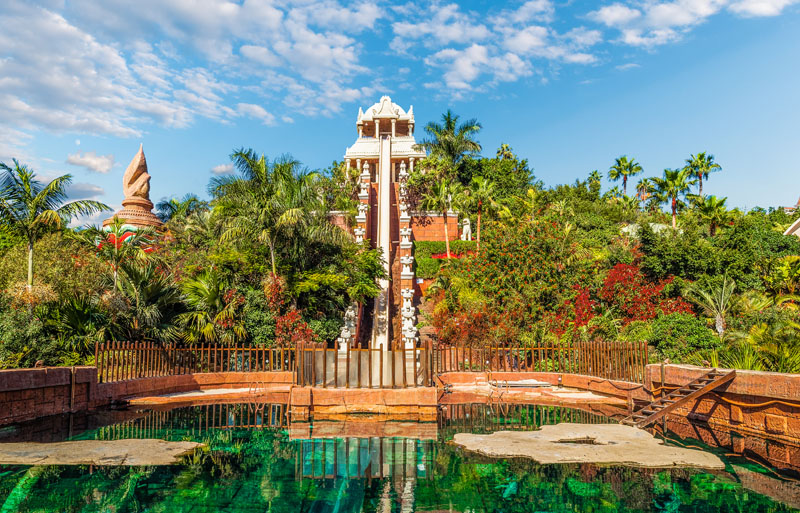 The sister theme park to Siam Park, Loro Park is located in the north of Tenerife, in the municipality of Puerto de la Cruz. Established in 1972, this visitor attraction now ranks as one of the most advanced zoos in the world.
Loro Park is home to more than 400 species of animals and amongst these are the famous orca whales, the penguins and, of course, the many varieties of tropical birds and birds of prey.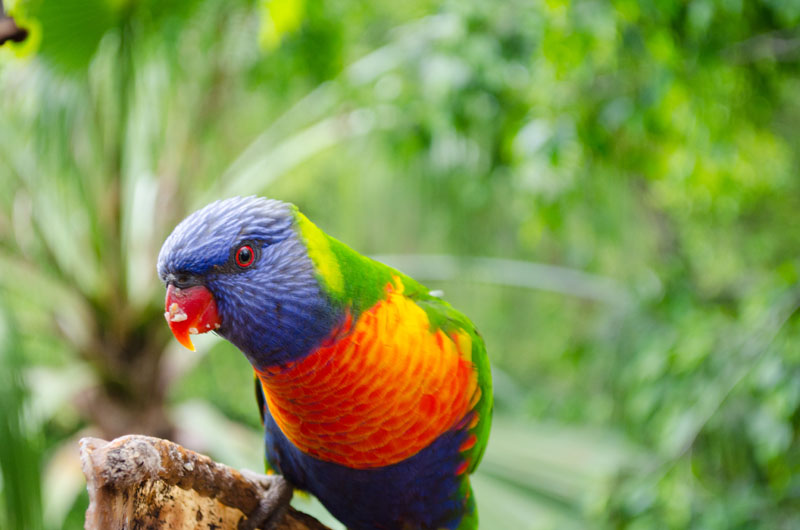 The most famous and fascinating natural landmark on the island, Mount Teide stands 3718m above sea level making it the highest peak in Spain. Mount Teide is surrounded by the largest and oldest national park in the Canary Islands, Teide National Park, which was declared a World Heritage Site by UNESCO in 2007.
The landscape here is almost lunar in character, with huge stone formations, rivers of petrified lava, and a sea of volcanic rock casting an other-worldly quality over the vast panorama. During the winter months, the mountain is often capped with snow however, by spring, the view is softened by the blooming of the high-altitude flora and fauna that thrive here in the mineral-rich soil.
A blissful ride up the mountain in the cable car will transport you through the clouds to a height of 3555m above sea level – an incredible experience.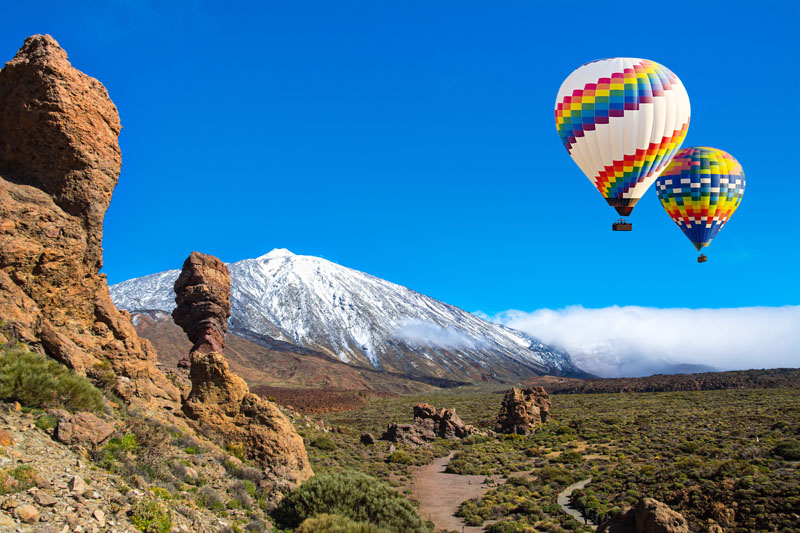 Covering an area of nearly 125,000 acres, Corona Forestal Nature Reserve is an area of high-altitude forest that encircles Teide National Park and is characterised by the vast pine forests that dominate the landscape. This astoundingly beautiful part of Tenerife is blissfully serene; the captivating sounds of nature, the powerful scents of the pine trees and the awe-inspiring views combine to provide the perfect antidote to busy lifestyles. Days can be idyllically spent following the many nature trails, enjoying a picnic or a barbecue at one of the designated spots.
The pretty town of Vilaflor is located within the Corona Forestal Nature Park, at a height of 1400m above sea level, making it the highest village in the Canarian archipelago. This rural town is steeped in history and culture, surrounded by nature and is home to some of the island's finest vineyards.
Tenerife's capital, Santa Cruz is a coastal city so alluring that it would rival any major city in the world. A beautiful port, welcoming some of the largest and most luxurious ocean liners in the world, sits aside the magnificent Tenerife Auditorium; an architectural masterpiece where some of the world's finest classical musicians have performed. Along the coastline, the city boasts one of the Canary Islands' most photographed golden sand beaches.
Santa Cruz is a cosmopolitan and vibrant metropolis with a rich and fascinating history. There are endless examples of the island's traditional colonial style architecture on display as you make your way through the avenues and boulevards, passing the historical plazas, fountains, and monuments. The streets are lined with bars, cafes, restaurants, quaint independent shops, and huge international brand stores. As you might expect, the nightlife here is lively, with something for everyone. Once a year, Santa Cruz delivers the world's second biggest Carnival (after Rio); a spectacle and celebration that you simply must experience once in your life!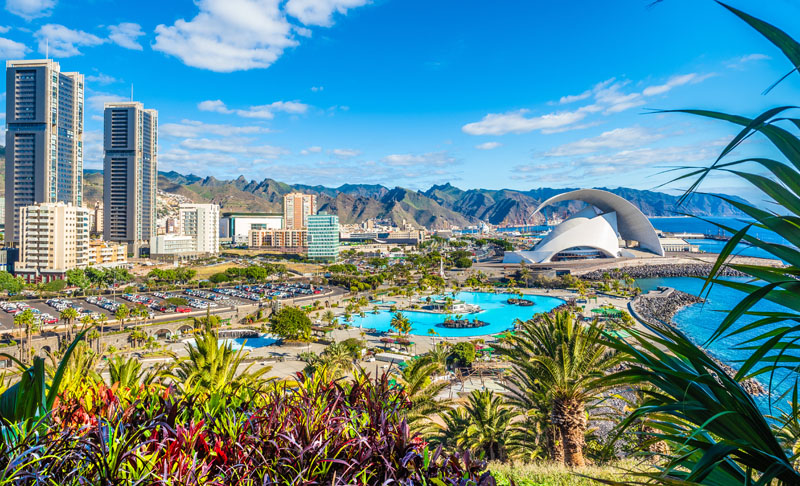 Originally a fishing village, Puerto de la Cruz saw exponential growth in the 18th century when it became the main trading port on the island. The area has been welcoming overseas tourists since the late 19th century, long before the southern resorts of Tenerife, when foreign elites travelled here to enjoy the health benefits of the climate and ocean water. As a result of this influx of wealth in the past, Puerto de la Cruz has some of the most beautiful traditional buildings and examples of architecture dating back to the 17th century.
Puerto de la Cruz, located in the north of the island, is still a hugely popular tourist destination, attracting visitors in search of a more low-key experience than typically found in the resorts of the south. Despite its slower pace, Puerto de la Cruz offers an abundance of attractions including the famous Loro Park Zoo, several stunning black sand beaches, the Martiánez Pools (Lago Martiánez) and the Botanical Gardens. The area celebrates its fiestas and carnivals with huge enthusiasm and theatre, and in particular, "La Sardinada" and "La Fiesta del Agua" in July are not to be missed.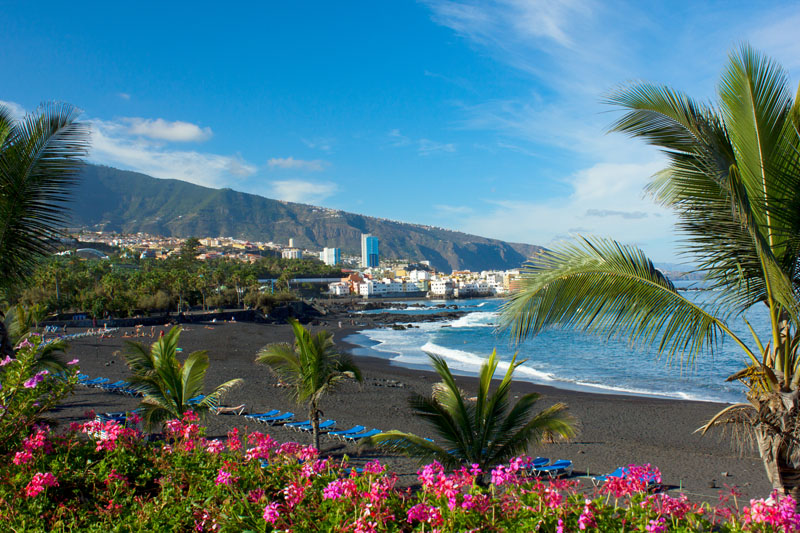 Start Your Journey Today
If you are interested in buying a home in Tenerife, or are looking to sell your existing property, we have the experience and local knowledge to help you achieve your dreams. Get in touch for an informal, no obligation chat about your requirements.
Property search by category
From breathtaking sea view apartments to luxury villas, and everything in between, Clear Blue Skies will help you find the property of your dreams….