Our Story
Dedicated Multi-Lingual Property Professionals With Extensive Local Knowledge
A Clear Vision.
Clear Blue Skies was originally founded in 2003 by four family members; Caroline and Paul Stokes, and Louisa and Alan Nicolson. Their shared ambition was to establish a professional estate agency that would offer a comprehensive and trustworthy service to clients who want to buy a property in the stunning south of Tenerife. As the business flourished, the Clear Blue Skies team has evolved significantly to accommodate the wide range of languages spoken by our customers from all over Europe and beyond. Alan and Louisa have been enjoying their retirement for the last ten years, however, they still enjoy sharing their vast experience at major property shows in the UK, along with Caroline and Paul's daughter, Alannah.
We have been based in the Commercial Centre Fañabé Plaza in Playa Fañabé for almost 20 years and our office is a hub of activity, where our customers, past, present and future can always be sure to receive a warm welcome.
20 Years
Experience
Incorporated in 2003, Clear Blue Skies is a well-established, limited company with a name that has become synonymous with Tenerife south's dynamic property market.
Multi-Lingual
Professionals
Our team is made up of a friendly group of dedicated property professionals who are proficient in a wide range of languages including English, Spanish, Italian, French, and Hungarian.
Extensive
Local Knowledge
Tenerife is a treasure trove of diverse landscapes, vibrant neighbourhoods, and unique communities. We understand that every client has their own distinct preferences and requirements, and that's where our expertise shines.
Exceeding
Your
Expectations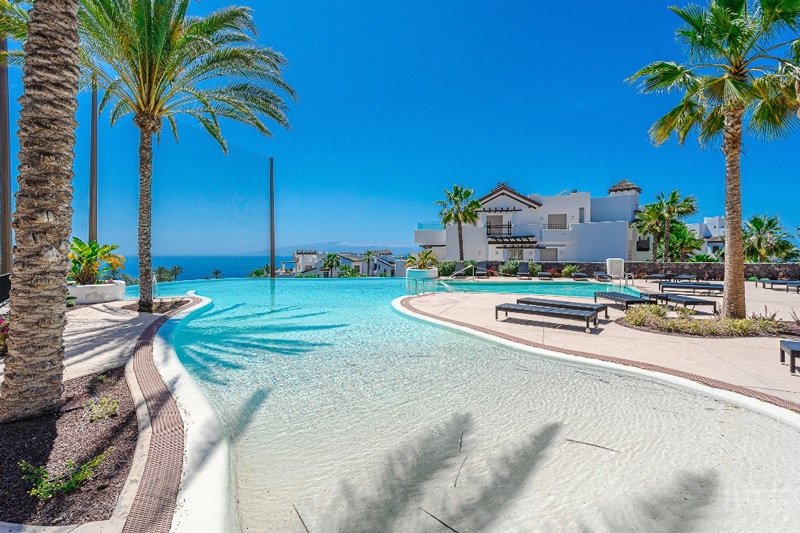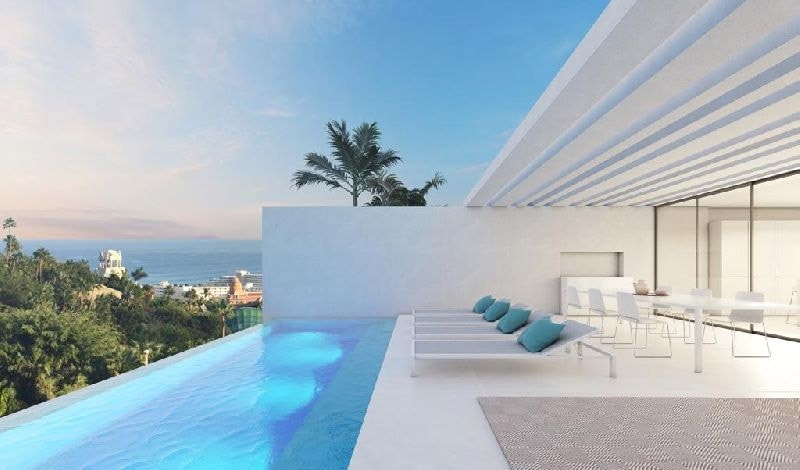 The whole thing was managed very professionally. Really great help.
Seller
Finance kordo.co
The service that my wife and I got was excellent. Nothing was too much trouble and it was a pleasure throughout
Purchaser
Finance kordo.co
Daphné and Steven were very friendly and professional, they moved the property with interest and kept us informed at all times. We hope to work again in the future.
Seller
Finance kordo.co
Meet Our Team…
Our team are, quite simply, the beating heart of our business. Between them, they have decades of experience in the Tenerife property market and speak many different European languages.
Over the past two decades, the team at Clear Blue Skies has worked tirelessly to achieve a reputation for excellent customer service and professionalism. One of the ways we accomplish this is by always listening to our clients and acting on their feedback. You can find examples of our many client testimonials here.
Where to start your journey…
If you aren't quite sure which part of Tenerife you want to focus your property search on, why not head to our "Explore Tenerife" page where we introduce you to the most popular areas and give you a taste of some of the top places to visit on the island.
Get In Touch. Tell Us About Your Dream Property…
Property search by category
From breathtaking sea view apartments to luxury villas, you really are spoilt for choice when searching for a property!