Testimonials

What Do Our Clients Say About Us?
We are very proud of the high degree of satisfaction experienced by our customers. We want you to enjoy the process of buying or selling your Tenerife property with us and, with that in mind, we always strive for the highest standard of service possible.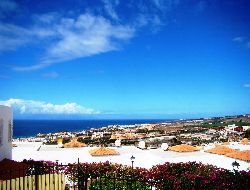 Client who bought on Balcon del Mar
Zeerleuke ervaring; correcte kost calculatie.
Fantastische begeleiding door William en zijn team.
Een aanrader voor alle mensen die overwegen om eigendom in Tenerife aan te schaffen.
Alles leek zou eenvoudig, ondanks dat we bevreesd waren van alle papierwerk.
Fantastische samenwerking met onze advokaten kantoor van CLS direct waarvoor ook een pluim.
Patrick en Linda.
A nice experience, correct cost calculation, fantastically accompanied by William and his team.
A recommendation for all people who are considering buying a property on Tenerife.
Everything seemed very easy and smoothly despite the fact we had some fear for the paperwork.
Fantastic cooperation with our lawyers of CLS
Patrick and Linda
Seller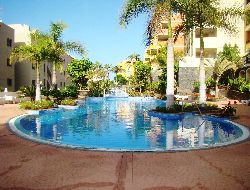 Client who bought in Laderas de Palm Mar
Everything went as planned, no surprises. We are very happy with the service offered by Frank and William and will most certainly recommend Clear Blue Skies to all our friends.
Alles verliep zoals geplant.
Zijn nooit voor verrassingen komen te staan.
Zijn zeer tevreden over de diensten van William en Frank en aanraden Clear Blue Skies zeker!
Seller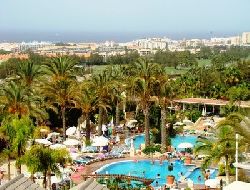 Client who sold on Oasis Golf
When we bought the property via CBS a printed checklist of all taxes that needed to be paid, typically when they needed to be paid and how etc would have been a great help. We eventually paid our land tax 3 years after acquiring the property, purely because we didn't know about it. Invoices were not received so we ended up paying 3 years in one go.(I still haven't seen an invoice from the town hall, we found out by chance).
CLEAR BLUE SKIES REPLIED;
Whilst we always try to give a comprehensive list of future costs we understand and take on board the comments made, the problem that Fred had was a breakdown in communications between himself and his fiscal advisors who would normally set up standing orders to pay IBI (Council tax) etc..
Seller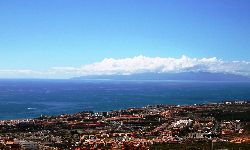 Client who bought in El Madronal
Purchaser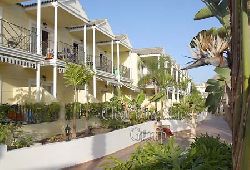 Client who purchased in Oasis Golf
I found Jamie to be an excellent agent and a credit to your business.A little more paper work explaining the process wouldn't do any harm.I would have no hesitation in using yourselves again in the future.
Regards,
Duncan Wheeler
Purchaser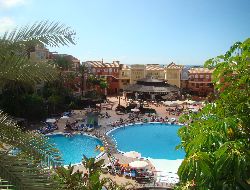 Client who Purchased in Granada Park
A number of properties which we saw with Jamie on our first viewings were probably not that relevant in terms of location and size of terrace, however it did give us a good insight to enable us to rule out what we definitely did not want. Jamie also gave us useful information in respect of Tourist license complexes, exploitation contracts and the buying process.
Nothing was too much trouble for Jamie for subsequent viewings and indeed Suzie who from the moment we decided to purchase took absolute control of everything. Bearing in mindwe were going home the following day she arranged meetings with a Lawyer, Carlos who in turn arranged meetings with the Notary and the bank for the following morning. With Suzie there to interpret things and give us the benefit of her knowledge it made the whole process run smoothly. On our return home we were kept informed of progress daily and all our queries were dealt with promptly. The whole process completed in 10 days.
We are delighted with the service we have received from Clear Blue Skies and would have no hesitation in recommending them.
Purchaser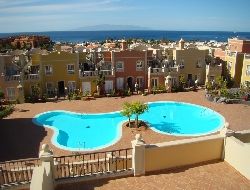 Client who Purchased in Palm Mar
We have known for many years that we wanted to buy an apartment in Tenerife, and thanks to the excellent service of Clear Blue Skies our dream came true this summer.
Our contact person was Frank and he did a great job helping us to select the perfect property. Together with William, Viviene and Frank is part of the Belgian team of Clear Blue Skies.
Thanks!
On savait depuis plusieurs années déjà que nous voulions acheter une propriété à Tenerife et grace à l'excellent service de Clear Blue Skies, notre rêve est devenu réalité cet été.
Notre contact était Frank et il a fait un grand travail cherchant la propriété parfaite. Ensemble avec William et Viviane, Frank fait partie the l'équipe belge de Clear Blue Skies.
Merci.
Wij wisten al jaren, dat we een eigendom wilde kopen in Tenerife, en dankzij the uitsteekende service van Clear Blue Skies, is deze zomer onze droom realiteit geworden.
Onze contact persoon was Frank en hij heeft een super goede job gedaan om ons de perfecte eigendom te vinden. Samen met William en Viviane, maakt Frank deeluit van de belgische ploeg bij Clear Blue Skies.
Seller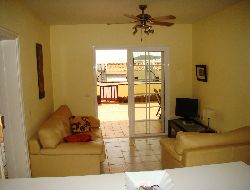 Client who sold in El Mirador
Your staff were very pleasant and helpful,polite and accomodating.They were also very efficient.
Seller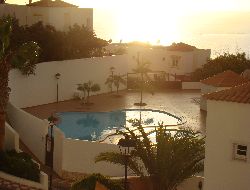 Client who purchased in Balcon del Atlantico
Uwa?am, ?e biuro Clear Blue Skies Group S.L. jest bardzo solidne i godne polecenia. Wszystkie formalno?ci zwi?zane z zakupem nieruchomo?ci przebieg?y bardzo szybko i pozytywnie. Chcia?am bardzo podzi?kowa? Pani Julii za profesjonalne podej?cie do klienta. Jest osob? bardzo mi??, rzeteln? oraz bardzo pomocn? w za?atwianiu wszelkich spraw zwi?zanych z zakupem nieruchomo?ci jak te? w innych. Dzi?kujemy bardzo jeszcze raz Pani Julii i polecamy!!!
Ma?gorzata, która kupi?a w Balcon del Atlantico
I think that Clear Blue Skies Group S.L. is a very professional company and worth recommending. Everything went quickly and smoothly in the whole buying process. I would like to thank Julia for her professional approach. She is very nice, reliable and always happy to offer advice and help regarding the property purchase and any other matter related to living in Tenerife. Thank you again Julia. I highly recommend!!!
Ma?gorzata – Purchaser
Purchaser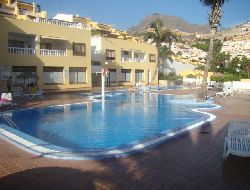 Client who purchased in San Eugenio
Most of our dealings were with Jamie. We found him extremely informative, punctual and polite, and found he did have our best interest at heart. Shortly upon meeting Jamie we met the owner Paul, who again was extremely informative, genuine and very helpful. We feel the whole process with Clear Blue Skies was a transparent and smooth procedure. On the whole I would definitely recommend the services of the company. In fact, I wouldn't have used anybody else for the process. There was a reassurance that everything was being done morally and honestly and we wouldn't hesitate to recommend.
Purchaser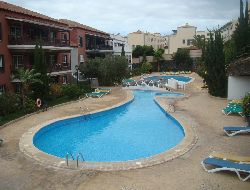 Client who bought on La Concepcion
Thanks to Jamie for his patience in keeping us informed and for his useful information given to us since we net him some months ago.
Purchaser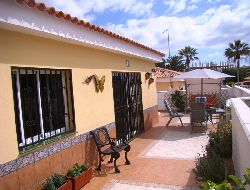 Client who sold on Sueño Azul
The service we received from Clear Blue skies was very good, from the initial first visit through to the final contract signing at the Notary.
Clients appeared to be targeted to our property. We were aware Clear Blue Skies had advertised our property throughout various markets in Europe, which helped in securing a buyer. Local press advertising was also very good.
Subsequent to us registering with Clear Blue Skies we have recommended them to a number of owners who are currently trying to sell their properties.
Seller
Property search by category
From breathtaking sea view apartments to luxury villas, you really are spoilt for choice when searching for a property!
Paradise
Awaits…
If you are interested in buying a home in Tenerife, or are looking to sell your existing property, we have the experience and local knowledge to help you get there. Get in touch for an informal, no obligation chat about your requirements.