Testimonials

What Do Our Clients Say About Us?
We are very proud of the high degree of satisfaction experienced by our customers. We want you to enjoy the process of buying or selling your Tenerife property with us and, with that in mind, we always strive for the highest standard of service possible.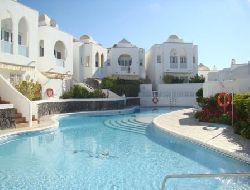 Client who Purchased in Callao Salvaje
From the beginning till the end we had a very good service.
We can recommend Frank to everybody !!!
Purchaser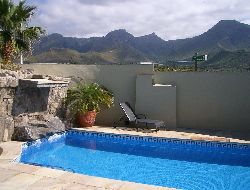 Client who Purchased in Playa del Duque
We initially dealt with Paul & Jamie who picked us up from the airport. The advice given by Paul on the whole aspect of purchasing a property in Tenerife ranging from the Spanish lawyer & associated escrow account. The introduction to an English speaking bank manager & the currency transfer through a UK based currency broker was absolutely invaluable. Paul took us everywhere & the service provided was incredible & the complete opposite to estate agents in the UK. Paul arranged for completion to take place in our absence & when we did travel to Tenerife the following week he not only met us in the middle of the Euros final & he took us shopping on several occasions. We met Alan at Sebastian restaurant & just as Paul is Alan was exceptionally personable & extremely helpful. He took us to a light shop the following day & also introduced us to an English builder who fitted window security locks at the property. Everybody at CBS & all the contacts have been extremely professional & friendly & we would highly recommend them to anybody & feel free to contact us by telephone to discuss CBS.
Seller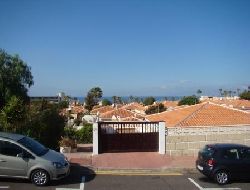 Client who Purchased in Callao Salvaje
Throughout our dealings we have been totally satisfied with your attentive manner. We appreciated your support.
Purchaser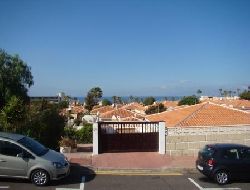 Client who Sold in Callao Salvaje
We found the service from Clear Blue Skies to be extremely good. We always found them very helpful, informative and exceptionally patient. We would recommend Clear Blue Skies to any potential buyer or seller, they have always acted professionally, throughout all our dealings with them. We would like to thank them for their help and support in selling our property.
Seller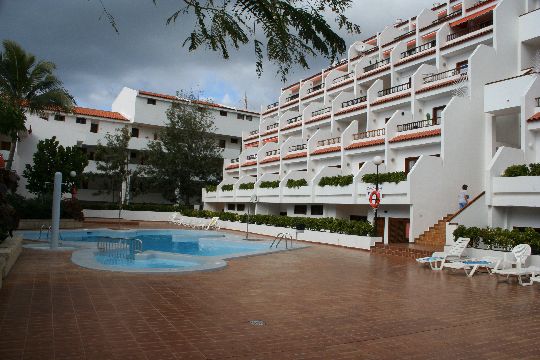 Client who Purchased in San Eugenio
From the minute we arrived in Tenerife and upon meeting Colin we were highly impressed with his knowledge of the area and how well he treated us. Colin was very informative, took us to view properties that we could afford that met with our initial requirements. Colin was able to provide an update and complete understanding of the Spanish Legal process and what would happen during each stage of the process, including information of fees and timescales. From the initial meeting Ron and I were delighted to leave the whole process to Colin and subsequently ceased all further communication with other agents as there was no need to go any further! We highly recommend the services of Colin and all at Clear Blue Skies.
Seller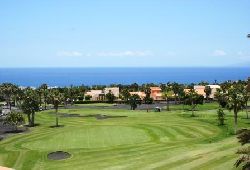 Client who Purchased in Adeje Golf
As you can see we are quite pleased
Purchaser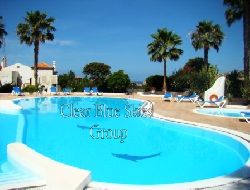 Client who Purchased in El Duque
William has done a very good job during the whole sales process. From the first meeting till the siging with the notary he was very helpful to answer all our questions, to translate the meaning and to stay in connection the time we were in Belgium. we will recommend Clear Blue Skies because it's professional, familiar and has ethic statements. Also many thanks to Frank for all the service and practical matters.
Purchaser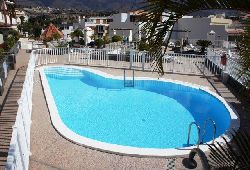 Client who Purchased in La Caleta
Paul Stokes and his colleagues have certainly walked that extra mile to make sure that we could find a property in line with our criteria. They were patient and understanding, and we felt very secure and confident during the whole acquisition process.
Purchaser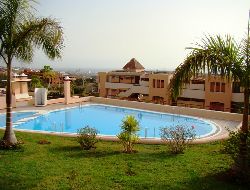 Client who Purchased in El Madroñal
You often read glowing reports of companies on their own websites and wonder if these are real clients providing the feedback. On this occasion everything I read about Clear Blue was correct, in fact the level of service we received was over and above anything we expected. Jamie even helped us unload our furniture van after a hectic day at Ikea which was hugely appreciated. Yes I know Clear Blue earn a handsome commission from any sale but there is a point where what you expect and what you receive is exceeded.
Anyone thinking of purchasing in Tenerife should forget what Estate Agents are like in the Uk, we got so much more from Clear Blue than we have ever experienced at home which was a welcome relief when you have no idea what to expect. I stand by my offer of allowing Clear Blue to give my phone number to any prospective clients who are having doubts or concerns about their purchase so that they can speak to someone who has been through the process.
I will certainly be recommending Clear Blue to anyone I know who shows an interest in purchasing in Tenerife knowing I will have put them in safe hands. Thanks for Everything
Purchaser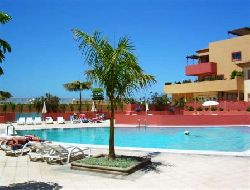 Client who Purchased in Playa del Duque
Dear Paul, Jamie and Alan
We had been looking tentatively, on and off, for an apartment in Tenerife for a number of years but the "right" one never came up until the beginning of 2012. We had spoken to Alan originally a few years ago and decided that if we did find the right property we would deal with Clear Blue Skies.
Our first instincts were proved correct as we cannot fault your company and the attention to detail in every aspect of the property transaction, from pointing us in the direction of a good lawyer at the start to introducing other like-minded companies at the end for help with renovations and furnishings once the apartment was ours.
We cannot thank you enough for all your help to make buying a property in Tenerife completely painless, special thanks for running us about once the transaction had been completed. We have no reservations in recommending "Clear Blue" to any prospective customers and wish you continued success for many years to come.
Kind regards,
Purchaser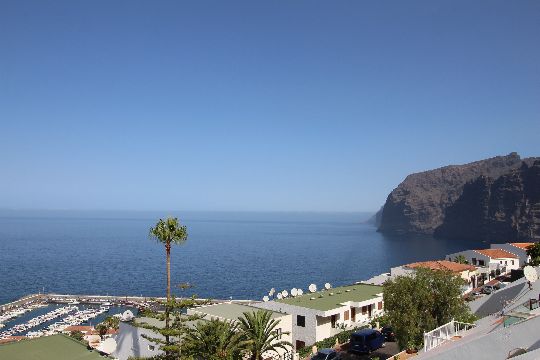 Client who Purchased in Los Gigantes
We are very satisfied that we went with CBS.
Our first contacts with William were very pleasant. All made agreements were followed up to the dot. Both in Tenerife as well as in Belgium, we were always informed of all necessary formalities. The administrative work which you have to do after the sale will be totally done by William. You can really put your trust and faith in him. We are already assured that the after sale will be as spotless as the sale itself.
We also met his new colleague Frank and we believe that he can develop the same professional manner as William, which will ensure him a beautiful future. In short we can advise everyone to cooperate with CBS.
Thanks William!!!!!
Purchaser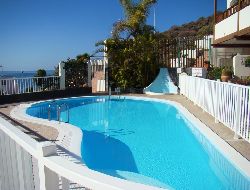 Client who Purchased in La Caleta
Bearing in mind the reputation Estate Agents have generally, I was not looking forward to the process of purchasing a property in Tenerife, where the laws are very different to that in the UK.
I have to say that the experience was fairly painless, other than losing over €650 to the Bank for the transfer of money (their commission) and if I had known about this in advance I would have transferred the money across in smaller transactions rather than the full amount in one transaction.
Paul and his colleagues at CBS were extremely helpful, arranging transport to and from various different locations that I had to go to for signatures and I would definitely recommend Clear Blue Skies if you are thinking of purchasing property abroad.
When I read the 'Testimonies' on the CBS website, I took it all with a 'pinch of salt'; however, I have to confirm that whatever has been said is all true.
Note from Alan Nicolson: Elaine took our advice to use a Solicitor for this transaction, and she used a Solicitor recommended by her friends. The charge referred to is a bank charge made by the receiving bank when Elaine transferred her money to her Solicitor, and the Solicitor passed onto Elaine. Had Elaine transferred the money to the Clear Blue Skies Group SL clients account or that of any Solicitor we use, no charge would have been made as we have negotiated this "zero fee"" previously.Alan Nicolson"
Purchaser
Property search by category
From breathtaking sea view apartments to luxury villas, you really are spoilt for choice when searching for a property!
Paradise
Awaits…
If you are interested in buying a home in Tenerife, or are looking to sell your existing property, we have the experience and local knowledge to help you get there. Get in touch for an informal, no obligation chat about your requirements.