Testimonials

What Do Our Clients Say About Us?
We are very proud of the high degree of satisfaction experienced by our customers. We want you to enjoy the process of buying or selling your Tenerife property with us and, with that in mind, we always strive for the highest standard of service possible.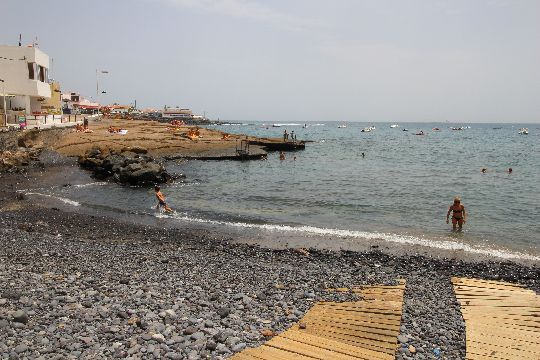 Client who Purchased in La Caleta
We cannot praise Paul, Alan and the staff at CBS enough. After talking to other estate agents on Tenerife for over a year we had some worries about buying in Tenerife. That was before we found CBS and saw them swing into action on our behalf. We provided them with an extensive list of properties across a wide geographical area and the task of organising property visits was approached with what we have come to realise is standard CBS procedure – enthusiasm, professionalism good humour and no pressure.
When it came to the day of purchase the support we received through the process was fantastic, efficient and bewilderingly quick. CBS recommended contacts on the Island and for the money transfer from the UK without any hard sell, the choice was all ours. The choice of Lawyer is a key decision you have to make when purchasing abroad and we have not been disappointed with our decision to go with the CBS recommendation. CBS continue to provide us with sound unbiased advice and their after sales service has been great and talking to other buyers it doesn't seem to be time limited like other estate agents we met in Tenerife.
We were met in the apartment on the day of transfer by Paul who provided a warm welcome to our new home. We now have an excellent apartment in a superb location for a great price due entirely to the work of CBS. We cannot thank them enough. Accept no substitutes!
Purchaser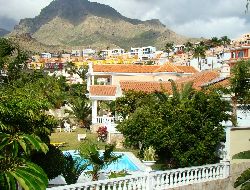 Client who purchased in San Eugenio Alto
Clear Blue Skies Group was very helpful in providing an overview of the property opportunities at Tenerife South. The team we met was service minded and always very helpful. The team came across as professional and trustworthy, never pushy. We could call anytime of the day and week and we would always receive good service. The deal went well without problems or issues. So we are pleased with the experience and would recommend Clear Blue Skies anytime.
Purchaser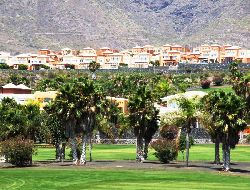 Client who Sold in Adeje Golf
Very happy with the sale of our house. Thank you to everyone at Clear Blue Skies for your help and understanding in making the sale as painless as possible. A pleasure to do business with you all.
Seller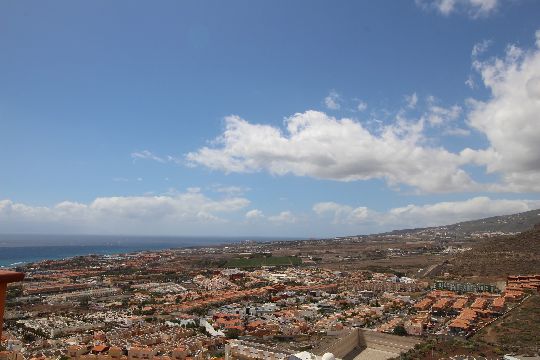 Client who Sold in Torviscas Alto
Without doubt the best customer service we have had with an estate agent in Tenerife and we have experience of several others. All the staff are most professional and efficient and i would have no hesitation in recommending them to anyone.
Seller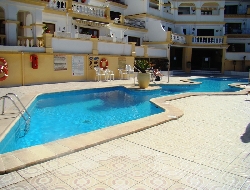 Client who Purchased in Windsor Park
We hereby want to cordially thank you for the absolute professional handling and easy completion of our purchase.
Mr. William Lauwers is a born realtor and does everything to fulfill the needs and desires of the client. I would recommend Mr. William Lauwers to all of my best friends.
A big thank you for the exceptional pleasant viewings which were always brought with a lot of charm and humor.. unforgettable. Thank you.
Purchaser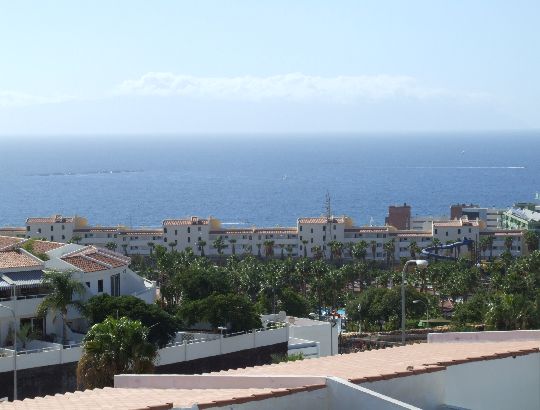 Client who Purchased in San Eugenio Alto
Mr Colin Haydon who was our handler is a real professional and gentleman. No cheap selling tricks, objective and fair, pointing out all the pros and cons leaving space for the customer to make own decisions without being urged – an approach to attract customers instead of scaring them off.
Purchaser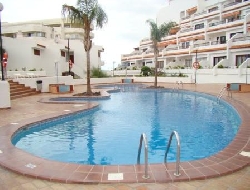 Client who Sold in Ocean Park
Tom and myself would like to thank everyone at Clear Blue for their help, they made the whole selling of our apartment really easy and all went through with no problems, we trusted them completely giving them power of attorney for the signing at the Notoria!! not sure that is spelt correctly. We knew every step of the way what was going to happen and it did happen the way we had been told.
We would have no problem with recommending Clear Blue to anyone who were wanting to buy or sell in Tenerife, a very professional company with very helpful and a great deal of knowledge on the buying and selling in Tenerife.
We shall look forward to maybe In the future in doing business with them again. Thanks very much Paul for all your help. All the best
Seller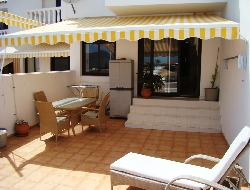 Client who Purchased in Chayofa
I was informed about the process. Petra was very punctual and helpful. She answered all our questions. If somebody ask me about Clear Blue Skies I will recommend.
Purchaser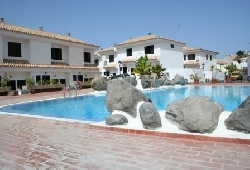 Client who Sold in Chayofa
I found all staff helpfull at all times.
Seller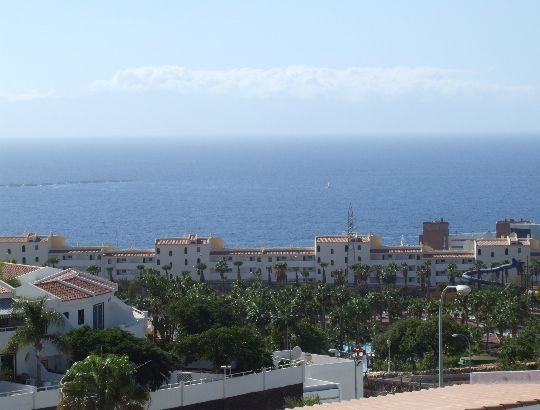 Client who Purchased in San Eugenio
From the first contact we have found Clear Blue Skies Group S.L. to be professional, attentive, informative and true to their word. In addition we have found them to be flexible and responsive to our needs which facilitated a speedy and hassle-free purchase of our little treasure in Tenerife. The amount of work put in by staff in advance of our viewings was remarkable and probably one of the reasons we ended up buying from them.
We particularly appreciated their ability to recognize when we needed more information and when we needed time to think things over without feeling 'pressurised' like some other estate agents in Tenerife.
I would have no problems in recommending Clear Blue Skies Group S.L. to any other potential property purchasers.
Purchaser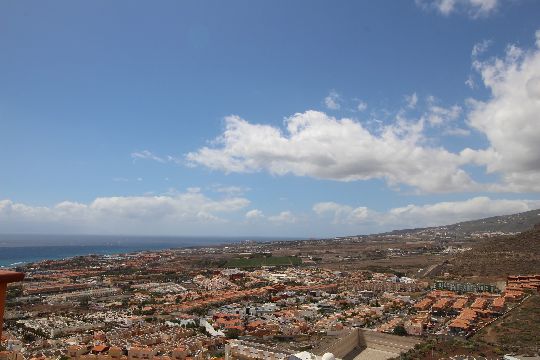 Client who Purchased in Roque del Conde
Although the experience of buying a property in Tenerife sounds daunting the Team at CBS made it look easy. We were kept informed at every step. The enthusiasm, hard work and professionalism from everybody was exceptional.
From agreeing the price of our house to visiting the notary took just 3 1/2 days!! I doubt any other estate agent in Tenerife could pull off such an amazing feat!
Once again we would like to thank everyone at CBS
Purchaser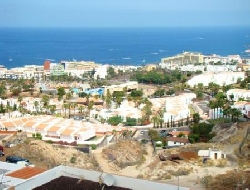 Client who Purchased in San Eugenio Alto
Hi, I'm Frank from Belgium.
I've purchased a property in Tenerife via Clear Blue Skies and I would like to share my experience. I was interested in buying a property in Tenerife because of the climate. Since I had never been in Tenerife it was not easy to select the properties of my interest on the internet so I've ended up with a long list of properties at different places in the south. Once in Tenerife, William from CBS picked me up from my hotel to visit all the properties on my list. William informed me correctly about the advantages and disadvantages of each property and was not looking to sell anything although it was his vocation.
After 2 busy days of visiting properties I decided to buy one of the properties. William took care of all the paperwork, made appointments with the bank, the lawyer and with the notary. Within 2 days everything was arranged. The lawyer was entitled to take care of all the legal actions and I could return to Belgium without having to worry about anything. When I returned to Tenerife for the first time, William provided me the keys and the lawyer gave me the official documents. Very smooth procedure!
To anyone who is considering to buy a property in Tenerife I would recommend to contact Clear Blue Skies. It will save you a lot of time!
Best regards
Purchaser
Property search by category
From breathtaking sea view apartments to luxury villas, you really are spoilt for choice when searching for a property!
Paradise
Awaits…
If you are interested in buying a home in Tenerife, or are looking to sell your existing property, we have the experience and local knowledge to help you get there. Get in touch for an informal, no obligation chat about your requirements.