Testimonials

What Do Our Clients Say About Us?
We are very proud of the high degree of satisfaction experienced by our customers. We want you to enjoy the process of buying or selling your Tenerife property with us and, with that in mind, we always strive for the highest standard of service possible.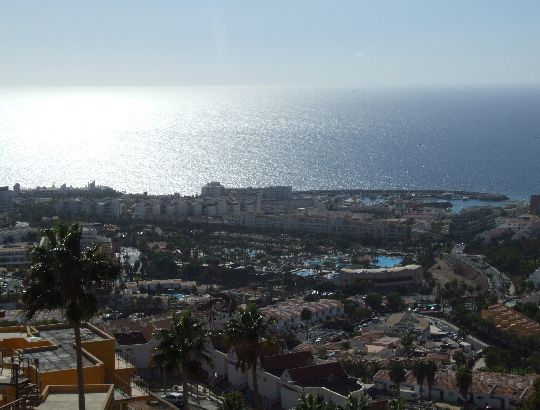 Client who Purchased in San Eugenio Alto
They made the whole transition from tourists to property owners very simple and stress free and for that I will always be grateful…..In the short amount of time we have spent with Paul I have found him to be one of the most helpful people I know. He is thoughtful and caring and a real genuine person. I hope we have made a new friend and that we will continue to have contact with Paul and the Clear Blue Skies team in the future.
I have no hesitation whatsoever in recommending Paul and Clear Blue Skies. I know that should we change our property in the future they will certainly be handling the sale and subsequent purchase as we will have complete peace of mind.
Thank you Paul and Alan for your many kindnesses.
Purchaser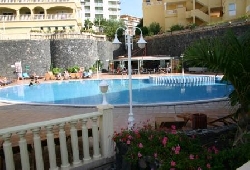 Client who purchased in Golf del Sur
Colin was most helpful from the time of our first meeting to our leaving Tenerife one week later. We were very impressed with the way Colin introduced us to the many different people needed to complete the purchase i.e. bank, lawyer, notary and management company.
Colin was very good company and nothing was too much trouble for him.
He organized everything for us in 5 days! Great service.
Purchaser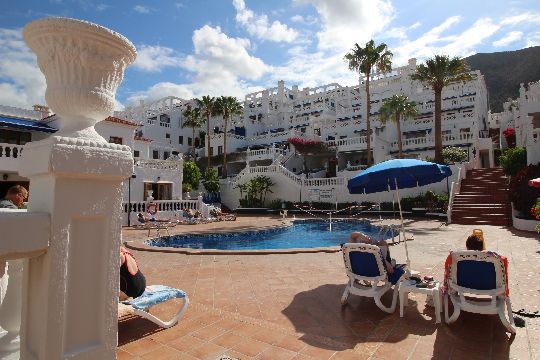 Client who Purchased in Royal Palm
For the past 3 years we have looked for a property in south Tenerife. We would like to thank Paul who we met outside Clear Blue Skies estate agents and although we weren't in a position to purchase at the time he took the time to explain what would be involved.
Over the past 2 and a half years Paul has shown great patience taking us to see many properties along the coast of South Tenerife. When we were ready to purchase our property in Royal Palm Paul introduced us to the bank manager to open accounts in Tenerife, the lawyer and even took us to the notary, also to the furniture shops. Paul made sure everything ran smoothly and nothing was a problem for him.
We would also like to thank Alison who is an important contact between ourselves, the previous owners and the lawyer.
We would highly recommend to anyone who is considering buying in Tenerife to use Clear Blue Skies themselves. We don't think of them as estate agents but as our friends.
Thanks for everything guys and making our dream become a reality.
Purchaser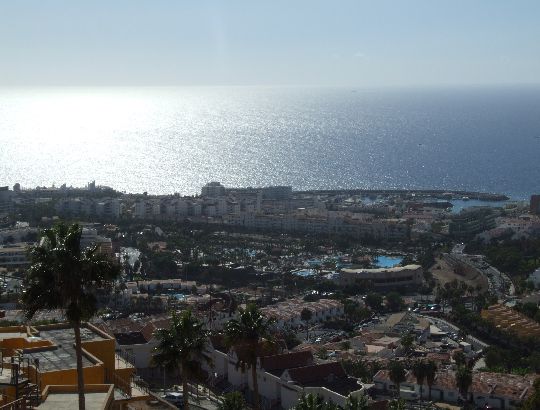 Client who Purchased in San Eugenio Alto
Colin Haydon was professional, helpful and went that extra mile making the purchase process of buying our first home in Tenerife easy and stress free. Comparing his business approach and handling of our purchase to the UK – well, he was brilliant!! I would recommend him to anyone wanting to buy here. I must not forget the office support – especially Yolanda for all her hard work!
Purchaser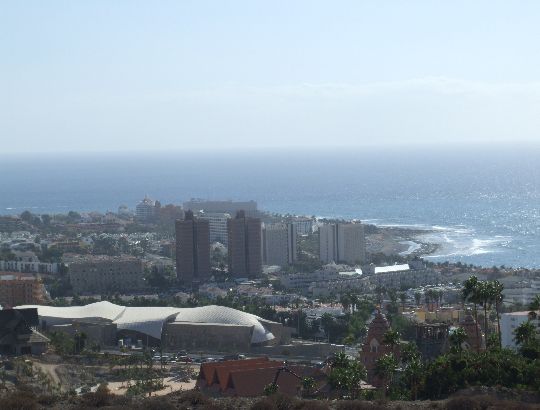 Client who Sold in San Eugenio Alto
Paul Stokes is very professional and very helpful. Steph also. Both prepared to go the extra mile. Sheila wished she had married Paul!
Seller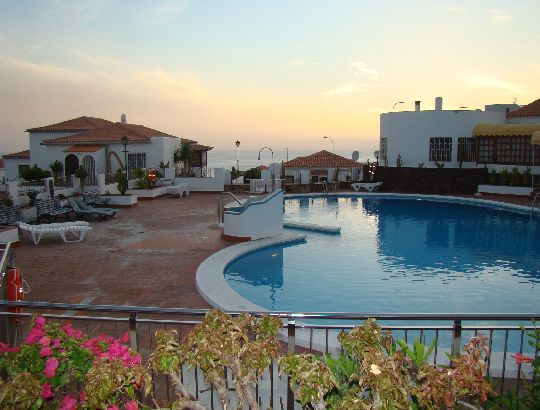 Client who Purchased in El Beril
Excellent throughout – we were nervous to buy and it took us quite some time but Clear Blue were infromative and supportive throughout. We bought from the UK. Thank you, especially to Colin and Suzie
Purchaser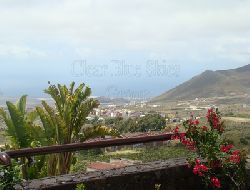 Client who Purchased in Granadilla
Excellent in every way – quite beyond anything we have experienced in the UK or in France.
Purchaser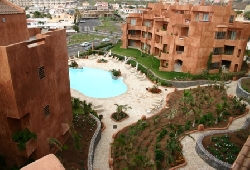 Client who Purchased in Palm Mar
Friendly professional staff who are only to willing to help, without the feeling of being under pressure to view properties or come to quick decisions.
After we had made the decision to purchase we were taken back the following day to view and meet with the owner's representative again. After sales assistance has been more than we ever expected extending far beyond the process of the property purchase, and greatly appreciated.
Helen and I would also like to extend a special thanks to Colin Haydon who has been most helpful throughout the whole process having both patience and understanding when assisting us with many issues you encounter when buying abroad for the fist time eg setting up a Spanish Bank Account, telephones, television etc..
Clear BlueSkies in our opinion certainly helped to take the stress out of buying a property abroad.
Purchaser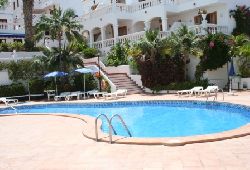 Client who bought in Royal Palm
What can we say ~ we are totally overwhelmed with the process from start to finish with Clear Blue skies.
It started with us being met at the airport at 10pm Paul arrived in person to take us to our rental accommodation and from there on we were kept informed of the costs and process that we would need to make our purchase and all the necessary team that made it possible, which Paul accompanied us to see the lawyer, bank manager, insurance company and builder which has made our Tenerife dream come true. This would not have been possible if it wasn't for the wonderful service we have received from Paul and the team in his office and that are still helping us with the refurbishment we wanted at the property which we would not have achieved if Paul, Steph and Alison had not been holding our hands. We really felt that the whole process from the purchase to the completion was brilliant and we did not have any surprises on the way, the total costs were quoted and were exact and we felt that at no time was anyone putting pressure on us to buy or hiding anything from us, in fact we were guided through the whole process very professionally.
We would strongly recommend any of our family and friends to use Clear Blue Skies as they are certainly "The Best" in our opinion.
Purchaser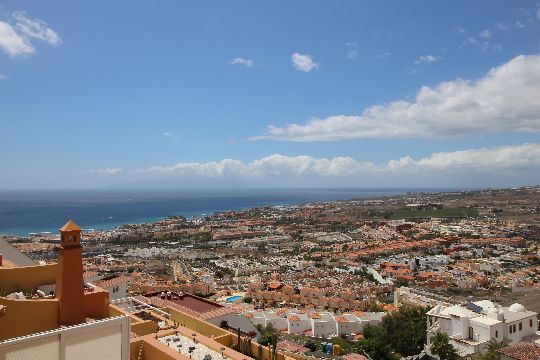 Client who bought in Terrazas del Conde
I realize all of the very good/very helpful boxes are ticked but that is only because there are no "excellent" ones.The service from CBS and Paul Stokes has at no time left me in any doubt over the sale and conditions and it was altogether an excellent purchase,continuing afterwards with help and advice and pointing me in the right direction in the new and different surroundings of Tenerife.Thank you Clear Blue Skies.
Purchaser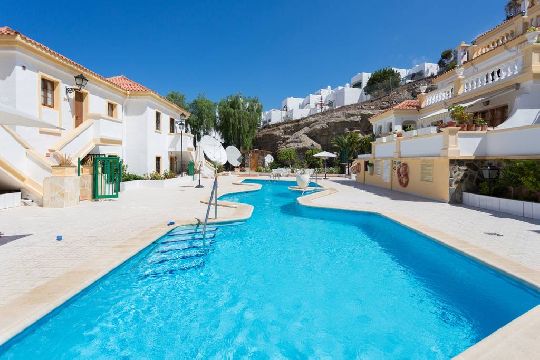 Client who bought on WIndsor Park
We found the whole process excellent,all at Clear Blue Skies made the purchase very easy and the after sales service is great.Overall their help and advice has been invaluable and we would recommend Paul and his team without hesitation.
Purchaser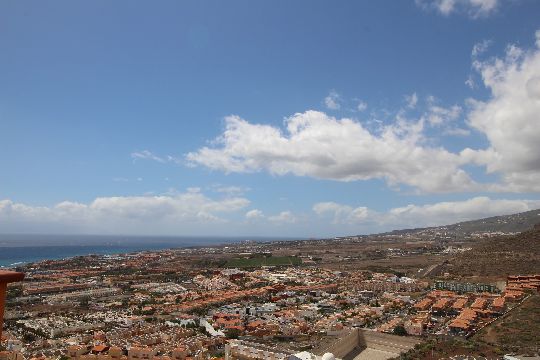 Client who Sold in Terrazas Del Conde
A wholly fantastic service throughout the whole selling procedure.
Seller
Property search by category
From breathtaking sea view apartments to luxury villas, you really are spoilt for choice when searching for a property!
Paradise
Awaits…
If you are interested in buying a home in Tenerife, or are looking to sell your existing property, we have the experience and local knowledge to help you get there. Get in touch for an informal, no obligation chat about your requirements.