Testimonials

What Do Our Clients Say About Us?
We are very proud of the high degree of satisfaction experienced by our customers. We want you to enjoy the process of buying or selling your Tenerife property with us and, with that in mind, we always strive for the highest standard of service possible.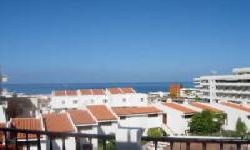 Client who purchased in Ocean Park, San Eugenio
Very helpful and sympathetic to our needs in respect to our financial limitations and type of accommodation we had in mind. Martin was always on time for our meetings and came across as a very genuine person. We had dealt with other companies but felt that as a representative of Clear Blue Skies Martin conveyed a sense of trust and support to us all the way through and has done so since he has never failed to guide us in any queries we have had. We are both extremely pleased with his service. (Richard & Carole – 17.10.06)
Purchaser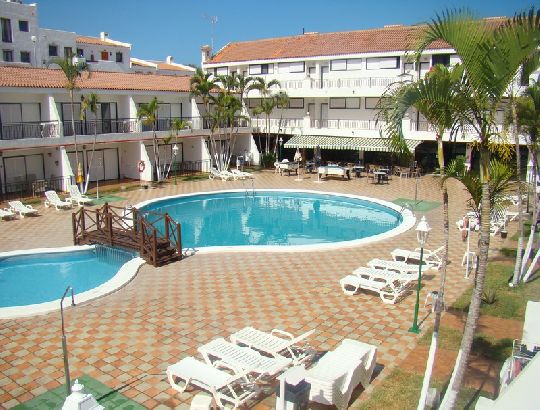 Client who purchased in Chipeque, Los Cristianos
We found Clear Blue Skies to be very helpful and friendly at all times. We also felt completely safe in dealing with them without any pressure being put upon us to purchase a property. We were helped through all the buying procedures, etc which would have been very difficult without their professional advice. We would like to thank all the staff for their friendly and helpful attitude and a special thanks to Suzie for everything. She is simply the best. (William & Alice Thorburn, Scotland – 01.10.06)
Purchaser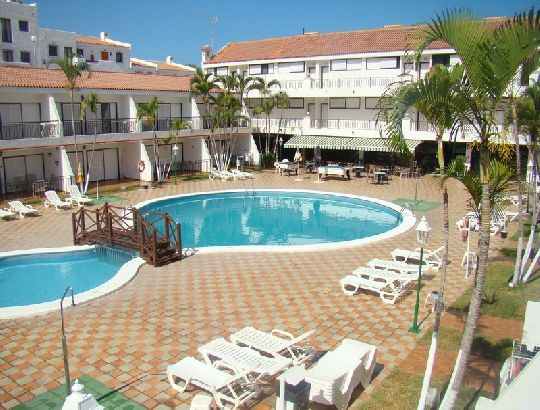 Client who purchased in Chipeque, Los Cristianos
After being totally let down by a rival company I thought to myself we would be going home empty handed. We then looked in the window of Clear Blue Skies where we met Paul Stokes who agreed to take us on viewings that day at 3.00pm. After spending an afternoon with Paul he restored my faith in Estate Agents. He was very professional – nothing was too much, he was also very polite and deadlines were always kept. I would have no hesitation in recommending this company to friends and family.
Purchaser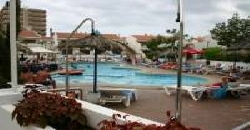 Client who purchased in Garden City, San Eugenio
Overall excellent from 1st contact. Very obliging and friendly, efficient staff. When in England Jeannette answered my emails very quickly. Periodic telephone calls from Ash were helpful and reassuring. (21.09.06)
Purchaser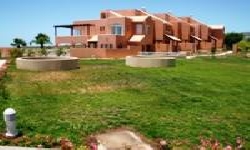 Client who purchased in Mirador del Golf
Sales exceptionally helpful in keeping us informed by telephone. Email contact with Jeannette extremely well organised and very helpful in follow up with bank etc. Final visit extremely well assisted by Martyn and Alison. (Peter & Christine 21.09.06)
Purchaser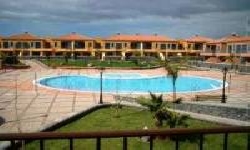 Client who purchased in Atlantico II, Costa del Silencio
We found the service that Clear Blue Skies provided from the moment we enquired about viewing properties till we completed our purchase to be exceptional. As this was the first time we had bought a property abroad we were very cautious, however we found Clear Blue Skies to be honest, informative and caring. Colin Haydon kept us informed of the progress every step of the way and went beyond what we expected of him. We would be happy to recommend them to any potential buyer looking for property in Tenerife.(Steve & Helen Gentry 19.09.06)
Purchaser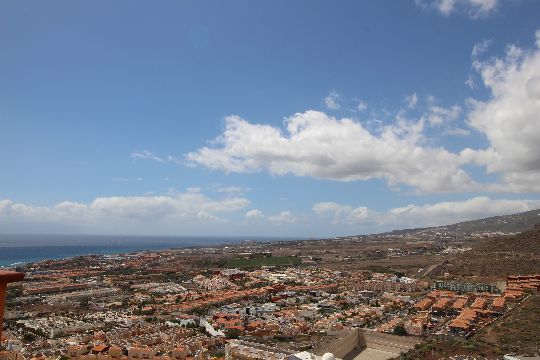 Client who purchased in Terrazas del Conde, Torviscas Alto
We found Clear Blue Skies to be very professional and very trustworthy. They kept in touch regularly with updates. Buying process went very smoothly and the final cost was as agreed at the time of deposit. We would recommend Clear Blue Skies to friends and family. Thanks. (Peter & Lesley Anderson 18.09.06)
Purchaser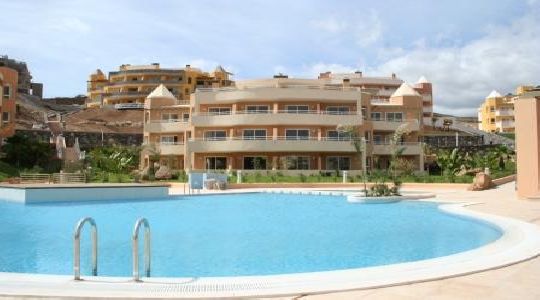 Client who purchased a pre-construction property in Oasis La Caleta
Without Clear Blue Skies Group SL we would have never "lived our dream" of owning a property in Tenerife. From the initial meeting with a representative from the Company to the final signing of papers at the Notary offices, we felt confident and secure in the knowlede that our needs and wishes were foremost in the actions of all at Clear Blue Skies. They were very open – we didn't worry about "hidden extras" and all explanations were easy to understand. THANKYOU TO YOU ALL. (Nick and Linda Birkin – 14.08.06)
Purchaser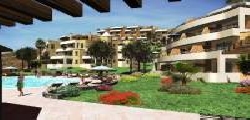 Client who purchased in La Caleta, Adeje
If I were to own/run a business I would aspire to the levels of professionalism, personal attention and quality of service that we have benefitted from the staff – all of them – at Clear Blue Skies. After Sales Service: Excellent. Couldn't be more helpful. Would have struggled without their help.
Purchaser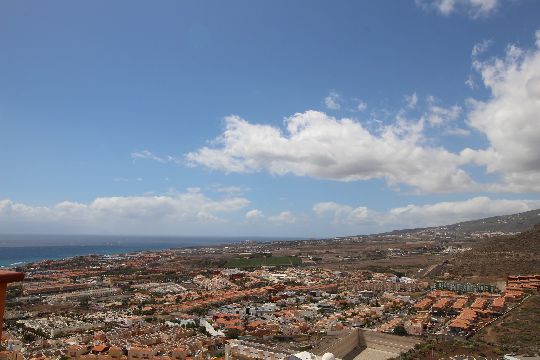 Client who purchased in Roque del Conde, Torviscas Alto
FANTASTIC – VERY VERY VERY GOOD.
Purchaser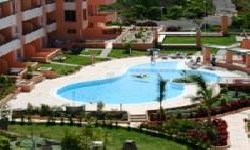 Client who purchased in El Madroñal de Fañabe
Buying an apt in Tenerife was something we thought a lot about but were put off with all the bad press. After a visit to Clear Blue Skies, where the buying process was explained in simple terms, we went ahead and bought an apt to meet our needs. All within our budget. We can only say THANKS TO ALL AT CLEAR BLUE who helped to make the purchase easy, and for all the After Sales help.
Purchaser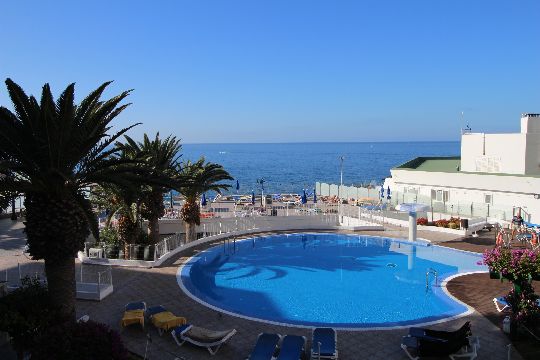 Client who purchased in Club Villamar, San Eugenio
Our initial contact was with Ash who quickly established our requirements,.. After a few days we had not found a suitable property and returned to UK. At no time were we pressurised into anything and nothing was too much trouble. We returned to Tenerife some weeks later having been kept updated by Ash.. On the last day we found our property and needed to sort several things out prior to returning home. At very short notice Jeannette accompanied us to obtain NIE numbers, thanks to Alan's good contacts we.. arranged a Spanish mortgage within minutes. On returning home Jeannette liased regularly with us, our bank and Spanish solicitor… The purchase procedure and expenses were explained fully by Alan who attended Notary with us. His sound knowledge was of great benefit..Overall very satisfied with professional and friendly service and highly recommend to others.
Purchaser
Property search by category
From breathtaking sea view apartments to luxury villas, you really are spoilt for choice when searching for a property!
Paradise
Awaits…
If you are interested in buying a home in Tenerife, or are looking to sell your existing property, we have the experience and local knowledge to help you get there. Get in touch for an informal, no obligation chat about your requirements.